Our Work : Mobile China
Mobile China is Giant Ant's multi-year public research about Chinese youth and technology trends. With half a billion mobile phone and internet users, China's booming economy is shaping virtual and tangible life in the 21st century.
Why Mobile China?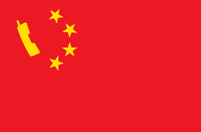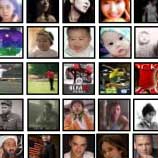 Year Three: Mixed Reality
Year Three investigates how Chinese students abroad use the Chinese internet to adjust to living in the United States.
Do Chinese and U.S. youth represent themselves differently online?
What are the specific emotional undercurrents of various modes of communication, including IM, email, bulletin boards, text messages, handwritten letters, phone calls and video calls?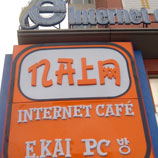 Year Two: Virtual Life
Year Two explored the allure of Chinese internet cafes for entertainment and communication.
What is the role of online friends among urban youth?
What are the pleasures and dangers of virtual life?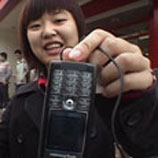 Year One: Hand Machines, aka Phones
Year 1 focused on Chinese youth's passion for mobile technology and the meaning behind massive adoption of "shou ji" (literally, "hand machines").
What is the significance of 1,000 monthly text messages?
What is the role of technology in creating intimate networks and national communities?
See Also
Blogs
Language and Arts
Mobile Technology
Product Design
Research Centers
Books